Welcome to OPTX Optometry
Your eye doctor in Valencia, CA
Optometrist, Dr. Betmaleck, associates and the entire OPTX Optometry staff take the sincerest pleasure in taking part in your family's eye care needs. We are dedicated to providing the best care possible and helping our patients make the right decisions about their eyewear without pressuring them into purchasing unnecessary options.
We realize you have a choice in your eye doctor, and want to thank you for allowing us to meet your optical needs.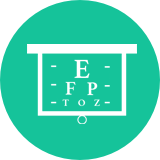 Myopia Control
Orthokeratology can slow the progression of near-sightedness. We specialize in fitting these lenses. More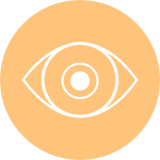 Our team of eye care professionals is experienced and friendly. We're here to help all patients understand their benefits, schedule appointments, and fulfill their eye doctor's orders. Our opticians can give you guidance in picking out your perfect pair of eyewear, and our friendly office staff is knowledgeable about billing and benefits coverage.
Our patients are greeted at the door by our friendly receptionist. Once their appointment time comes, they will be led into our office where Dr. Betmaleck will perform a comprehensive eye and vision exam to determine the patient's needs.
"I am so happy to have found Optx and Dr. Betmaleck ! Fantastic office, high tech testing equipment and a great and welcoming staff."
"Dr. Edmond is so thorough and kind... and he really has an amazing staff. I've been going to him for more than a decade now and every time I go in I'm always surprised about the new technologies and practices that he employs."
"I had an absolutely worry-free and comforting experience at OPTX!"
"I feel that Dr. Betmaleck really cares about me and my eye health. Every time I go in for an appointment, he spends a good amount of time with me doing various tests and then he explains everything to me."
"Amazing team of people here. Treat you like family. Would highly recommend to anyone looking for an optometrist or even if you're just looking for a nice pair of shades"
Dr. Betmaleck is a graduate from Illinois College of Optometry. He has been in private practice optometry for over 20 years and is currently in Valencia.
Please fill out your contact information and preferred appointment time to request an appointment.